#1 Football Merchandise & Souvenirs Store

Chelsea has taken home some of football's most prestigious awards over the last calendar year. The Blues are reigning Champions of Europe and UEFA Super Cup holders, as well. They have also had success at the individual level with a handful of players taking home trophies at the Champions League draw award ceremony. Thomas Tuchel won UEFA Manager of the Year, Edouard Mendy won UCL Goalkeeper of the Year, N'Golo Kante won UCL Midfielder of the Year and Jorginho took home the UEFA Men's Player of the Year. There is still silverware to be won though.
A Chelsea player has rarely ever come within reach of winning football's most prestigious individual award, the Ballon d'Or. Nevertheless, there are multiple Blues who will be vying for the trophy this season. The French Football award is back after a one year hiatus (COVID-19's impact) and it will be presented on November 29. Chelsea was expected to have numerous individuals in the running for the award and although there is only a realistic chance for one or two of them to win, the 30-man nominee list included a few surprises. The shortlist included five players who were instrumental in the Blues' Champions League run last season. It goes without saying that although there are some pleasant surprises, there are also some snubs. Many felt the most notable was goalkeeper Edouard Mendy. Regardless, the Senegalese shot stopper still has the rest of his career ahead of him. If he continues on the path he's on, his name will undoubtedly be on a similar list in 2022.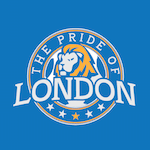 Want your voice heard? Join the The Pride Of London team!
Here are Chelsea's five Ballon d'Or candidates ranked by their likelihood to win the award:
5. Cesar Azpilicueta
Cesar Azpilicueta being nominated for a Ballon d'Or just feels right. The Spaniard has been crucial to the Blues' success over the last eight years, playing a major role in a fair share of trophy pursuits. Azpilicueta has become a jack of all trades—somehow a master of them all too—in defense under numerous different managers. Every Chelsea fan knows Jose Mourinho's famous quote about a team of Azpilicueta's and part of the reason it's so popular is because there's truth behind it. A left back under The Special One, a right centerback under Antonio Conte, a right back under Maurizio Sarri and a fullback under Frank Lampard, the skipper has truly done it all.
Azpilicueta's future in SW6 came under question when Lampard turned to Reece James as his starting right back during the end of his tenure. The club captain still played semi-regularly but not as often as he would've liked. It's become obvious that Azpilicueta still has a lot left in the tank. Thomas Tuchel quickly discovered this as his arrival meant the versatile defender slotted back into the starting XI. "Dave" has hardly missed a game since and he's been deployed as a right centerback in the 3-4-3, as well as a right wingback at times.
The 32-year-old is undoubtedly one of the most underrated players in the Premier League, if not the world. However, the likelihood of him ever winning a Ballon d'Or is slim to none. This isn't an indictment of Azpilicueta either, defenders just don't get enough respect in the voting. Being named on the shortlist alone is enough for Azpilicueta as it's nice to know his greatness is finally getting some recognition.
#1 Football Merchandise & Souvenirs Store Liverpool Shop Chelsea Shop Manchester City Shop Arsenal Shop Tottenham Hotspur Shop Manchester United Shop Leicester City Shop Newcastle United Shop West Ham United Shop Barcelona Shop Real Madrid Shop

Source link
chelsea gifts, chelsea shop, chelsea store, chelsea superstore, chelsea merch, chelsea merchandise, chelsea souvenirs