#1 Football Merchandise & Souvenirs Store

Antonio Rudiger has been amongst the most improved players at Chelsea since Thomas Tuchel took over as manager in late January. This solid form has led to many supporters regarding him as the Blues' best defender. He's also considered to be amongst the very best in the Premier League, which is surprising given just a year ago, he seemed to be a fringe player for Frank Lampard's side. Regardless of his position back then, ever since Tuchel walked through the doors at Cobham and handed every player a clean slate, Rudiger has grabbed the opportunity with both hands and hasn't looked back.
Rudiger is nearing the end of his current contract with the Blues though. He can begin negotiating a pre-contract agreement with clubs outside of the Premier League as early as January. Chelsea has been trying to extend Rudiger's current contract for a while, but an agreement does not seem to be getting any closer between the two sides. Now, big clubs like Bayern Munich, Juventus and Real Madrid are keeping an eye on the developments of his situation with the Blues.
While Chelsea looks to be on track to become a dominant force in Europe for the next few years, that alone won't be enough to convince Rudiger to sign an extension. There is a disagreement over wages between the two parties. It also seems that Rudiger would like to take his time and assess all of his options before deciding his next step as he realizes that this might be the last big contract in his playing career. Rudiger will also want to make sure that he won't be frozen out of the starting XI, like he was under Lampard, after new arrivals or managerial changes in the future. All of these factors will play a major role in his decision to stay at Chelsea next season or leave. Nevertheless, the Blues should do everything in their power to keep the German at Stamford Bridge beyond this season.
Chelsea should extend Antonio Rudiger's contract for a plethora of reasons
Here are the reasons Chelsea should extend Rudiger's contract:
1. Rudiger is instrumental to the way Chelsea plays
Rudiger occupies the left centerback role where his defensive duties include pressing the opposition's wingers to deny them time on the ball, as well as winning defensive duels. However, what makes Rudiger so valuable to Chelsea is his willingness to drive forward with the ball. Most teams try to stop the Blues by settling in a mid-block, which Rudiger exploits. Teams with two strikers—like Southampton—did this efficiently last season as every time Chelsea's centerbacks had the ball, one striker pressed the player in possession. Further, Southampton kept one of the pivots in the cover shadow while the second striker marked the other pivot. This forced many sideways passes and eventually led to sharing of points.
It is worth noting that Rudiger did not take part in the game against Southampton. Rudiger's willingness to drive forward with the ball helps Chelsea to bypass the first line of the press in such situations. Apart from this, Rudiger has also been very robust in defense. He has started switching the play and making threatening passes, as he did against Real Madrid, which led to Christian Pulisic scoring a brilliant goal.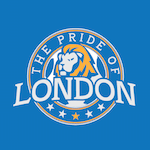 Want your voice heard? Join the The Pride Of London team!
2. Rudiger is a highly coachable footballer
Rudiger has played under four different coaches in his Chelsea career. Right from Antonio Conte's counter-attacking football to Sarri's possession-oriented football, Rudiger has always adapted his game seamlessly to the tactical philosophies of the coach. This is a very valuable attribute considering the Blues change their coaches so frequently.
3. Rudiger is a world class defender
Rudiger has been highly rated in Germany since he was very young. He is a natural athlete with a strong build and is very fast too. Apart from the 2019/20 season under Lampard where Chelsea conceded 54 goals and only managed nine clean sheets, Rudiger has always been a good defender for Chelsea. But it wasn't until Tuchel took over as the Blues' coach that Rudiger has gone up a level and truly become one of the very best centerbacks in the world at the moment.
4. Rudiger is a leader
Rudiger is a senior player by age and also among the longest-serving players in the current squad. Since his first day at Chelsea, Rudiger has always maintained a good reputation for keeping the team morale up and keeping good relations with other players and the coaching staff. Despite being on the bench for the majority of the 2020/21 season under Lampard, Rudiger did not express his discontent publicly and handled the situation with utmost professionalism.
Having played for football's greatest coaches like Luciano Spalletti, Conte and Tuchel, Rudiger has developed into a complete modern-day defender. He's in his peak years, in the form of his life and has won everything but the Premier League with the Blues. Therefore, Rudiger is well within his rights to ask to be compensated fairly. Chelsea should manage to keep hold of him beyond this season at all costs.
What do you think the Blues should do with Rudiger? Let us know in the comments or on Twitter!
#1 Football Merchandise & Souvenirs Store Liverpool Shop Chelsea Shop Manchester City Shop Arsenal Shop Tottenham Hotspur Shop Manchester United Shop Leicester City Shop Newcastle United Shop West Ham United Shop Barcelona Shop Real Madrid Shop

Source link
chelsea gifts, chelsea shop, chelsea store, chelsea superstore, chelsea merch, chelsea merchandise, chelsea souvenirs