#1 Football Merchandise & Souvenirs Store

In January of 2019, Chelsea seemed to have gotten its hands on one of the best young wingers in world football when it signed Christian Pulisic from Borussia Dortmund. Since then, Pulisic has won the UEFA Champions League, UEFA Super Cup and the CONCACAF Gold Cup with club and country. Nevertheless, these trophies are hardly indicative of his time with the Blues.
Many Chelsea supporters would agree that Pulisic has struggled to really cement his place in the starting XI for the club and much of his issues have been sadly out of his hands. A large portion of the Blues' fanbase is concerned about Hakim Ziyech, Callum Hudson-Odoi and Ben Chilwell this season, but Pulisic is in an equally difficult situation. He seems to be trapped in a circle of injuries, struggling to get back to form and then getting injured just when he starts to find his feet again.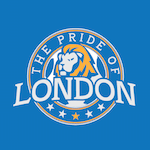 Want your voice heard? Join the The Pride Of London team!
Is Christian Pulisic's time at Chelsea running out after his latest injury?
The American has missed over 30 games for Chelsea due to injuries and right now is the worst time for him to be injured. Yet, here we are. The Blues are blessed with talented players in his wide attacking position. Mason Mount, Kai Havertz, Timo Werner, Ziyech and Hudson-Odoi are all in the running for the two No. 10 spots that sit beside or behind Romelu Lukaku up top. Despite being at the club for over two years now, not many can make out where he stands in this pecking order either. To make matters worse, Tuchel seems to be experimenting with a 3-5-2 formation, making his situation even more complicated when he returns from injury.
Pulisic has always shown promise in SW6, but it has always been in isolated moments like his perfect hat-trick against Burnley, his brilliant solo goal against Manchester City and his impactful cameo against Liverpool, where the club's No. 10 made every Blues fan believe that they had the perfect successor to Eden Hazard. He also almost scored in the Champions League final, which would have been a huge confidence booster. In other words, Pulisic lacks consistency.
Many of his moments of promise have been interrupted by either injuries or on one occasion, a managerial change. Clubs like Chelsea are expected to win silverware at the end of every season, and should have a squad of at least 18 reliable players who can come in and put in a good shift when called upon. Simply put, Pulisic lacks that reliability factor for one reason or another. Every time the youngster returns from an injury, he needs a few games to get back to match fitness and find form. It is almost like he needs to start all over again every time he gets injured—which is too frequently for a European giant to rely upon frequently.
The Blues are playing in five competitions during the remainder of this season, so he just might have time to come back and get some valuable minutes under his belt. With Reece James injured we might even see him fill in at the right wingback role. It is a now or never kind of a situation for Pulisic as at the end of this season, he will have just two years left on his contract and Chelsea has a relatively long history of not being very patient with players.
What do you make of Pulisic's situation? Let us know in the comments or on Twitter!
#1 Football Merchandise & Souvenirs Store Liverpool Shop Chelsea Shop Manchester City Shop Arsenal Shop Tottenham Hotspur Shop Manchester United Shop Leicester City Shop Newcastle United Shop West Ham United Shop Barcelona Shop Real Madrid Shop

Source link
chelsea gifts, chelsea shop, chelsea store, chelsea superstore, chelsea merch, chelsea merchandise, chelsea souvenirs